About
Anne-Marie Butlin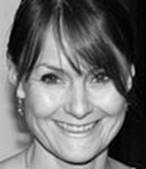 I have been painting and exhibiting for nearly 25 years since training in Fine Art at Loughborough College of Art, as well as working in art education and raising my family. I live in Crouch End, North London, and paint full-time in my lovely garden studio.

All my work is essentially an attempt to make a beautiful, uplifting image. In both my garden and still life paintings I hope to convey the character of different flowers and the unique feeling they can create in a space; the strong structures and often the sheer joyfulness of their appearance. I try to capture the sense of calm that flowers can give us; a chance to contemplate and meditate and remember our connection with the natural world.

Portrait/figure paintings are likewise an attempt to capture quiet transitory moments; recording a moment of childhood or the unique shape of a body or face before it changes forever.

My work combines strong traditional technical skill with quite a modern sensibility and I find they appeal to a wide range of people; working just as well in a simple modern interior as in a period home.

Group exhibitions include the RA Summer Exhibition, and annual exhibitions of The Royal Society of Portrait Painters, The Royal Watercolour Society and The Royal Society of British Artists. I'm a regular contributor to Artists and Illustrators magazine.